Which Kaze Ga Tsuyoku Fuiteiru Character Are You Quiz
When dreams are huge then the road to them is also difficult. The characters in Run With The Wind are also in the race to win what they have always wanted. Do you also desire to become a part of their ambition? If yes is your answer then hop into the Kaze Ga Tsuyoku Fuiteiru Quiz and check what Run with the Wind character are you?
STORY OF RUN WITH THE WIND
The young boys in Run With The Wind have blood that flows in their bodies but in their hearts and mind, only one thing rolls and that is the Hakone Ekiden relay marathon. The story opens with Kakeru Kurahara who is running like a bird flies in the sky and he is doing so because he has shoplifted something to eat. The shopkeeper couldn't catch Kakeru Kurahara but there is a boy who bumps into Haiji Kiyose. Haiji is surprised to see a boy running so fast regardless of the reason behind it because he has something special in mind!
Haiji asks some simple questions about the past of Kakeru and finds out that he was a runner in Sendai Josei High School but now things have changed and his financial conditions are deteriorating. Now, just by looking at the talent of Kakeru, Haiji offers him to become his partner in the Hakone Ekiden relay marathon. This is the reason why Haiji takes Kakeru to Kansei University Track Club where there are many other boys as well but they have no faith in Hiaji's idea. It is difficult for these two to get more partners but this won't be facile to achieve. Maybe you turn out to be one of the partners of Haiji and Kakeru as well but for that, you need to answer the Kaze Ga Tsuyoku Fuiteiru Test because you must know your character.
SEARCHING FOR A KIN?
Why don't you search a kin in the amazing Kaze ga Tsuyoku Fuiteiru anime and manga? This one has some hardcore, cute, and determined boys and once you'd know which Kaze ga Tsuyoku Fuiteiru character do you kin with the help of Kaze Ga Tsuyoku Fuiteiru Kin Quiz, your life would become much more thrilling.
WHY DON'T YOU FIND A DATE?
Whatever type of boy is perfect to be your date, Kaze ga Tsuyoku Fuiteiru would definitely have one. Since you have the question "Which Run with the Wind character would date you?" so why don't you take the Run With The Wind Trivia and know the name.
You must have watched Salaryman's Club! Aren't you curious to know which Salaryman's Club character are you? Try the Salaryman's Club Quiz if you really want to know...
4 MAIN CHARACTERS IN RUN WITH THE WIND
Before you check out who is either your character, date, or kin with the Run With The Wind Quiz at least see who are the best characters in Run With The Wind.
Haiji Kiyose
Haiji is the main character in Run In The Wild because the story revolves around his ambitions. What we really like about this boy is his indomitable efforts and resistance to achieve his goals. Although, Haiji has a severe knee injury and can't put much pressure on it while running but still he wants to participate in the race. He is very enthusiastic about the marathon and is trusting his partners for that. He might not be very persuasive in gaining help which is why Haiji picks the option of blackmailing as well. You are an interesting person just like him because of your never-ending courage and enthusiasm.
Akane Kashiwazaki
No offense but everyone knows how awful Agane's skills of running are. He hates jogging and running and is always the last one to reach the finish line and that has many contributing factors behind it. First of all, he loves mangas and reads them 24/7 which has affected his posture and body fitness. However, when the books are snatched and he is made to run and practice, Agane detests it more and runs extremely slow as he isn't used to it. But, we must say that he brought visible changes in himself and this is why he could still make it in the team. You are also a little laid-back kind of person and do not like to work out and participate in outdoor sports. Well, what can be said but please keep yourself active and fit.
Takashi Sugiyama
Takashi is a nice and sweet boy who wins hearts with his dedication and persistence. Apart from Haiji, he is the one who embraces the idea of the marathon, and with his help, Haji is able to put things in order for the team. We cannot claim that Takashi is the best runner and he knows that as well but his enthusiasm drives him and the reason is that he wants his family to be proud of him. You also seem like an ideal person because you are truly yourself and realize that only hard work can bore fruit for a peaceful and successful life.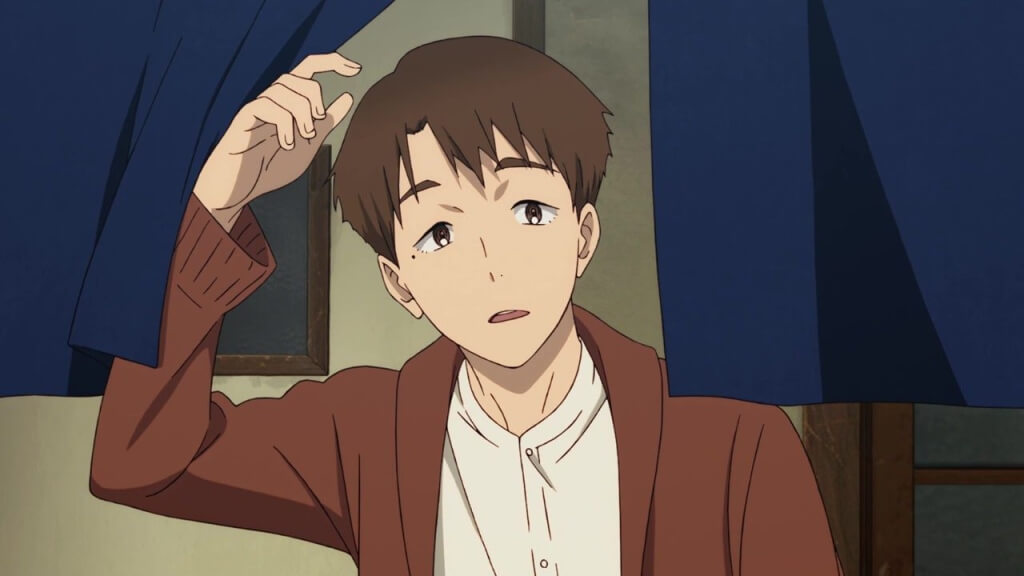 Kakeru Kurahara
Kakeru has been through many difficulties in his life and had to leave his school and peers because of his hurried personality. No doubt that Kakeru is an excellent runner but his attitude messes things for him but being with Haiji brought many changes in Kakeru. He began to work along with the team and even helped other of his team members in becoming better runners. It is always fun to watch Kakeru getting annoyed by the boys but he turns out to be a good friend who in the end gets ready to play along with Haiju. It is a fact that you are also an outstanding and skilled human but your rage gets you into trouble. So, try to have more control over it and we know you'll win in every race!
SO, WHICH KAZE GA TSUYOKU FUITEIRU CHARACTER ARE YOU?
We can see that you are curious to see which Run with the Wind character are you most like? Hurry up and click the START button to enter the Run with the Wind Personality Quiz.