Which Crash Landing On You Character Are You Quiz
Romantic stories would never get old no matter whichever century we step in. However, the series Crash Landing On You has definitely made a special place in our hearts. So, why don't you find out "Which Crash Landing On You character are you?" with the best and most updated Crash Landing On You Quiz.
IS CRASH LANDING ON YOU INTERESTING?
You would have never asked this if would have watched even a single episode of this Korean drama. The story of Crash Landing On You is said to be similar to Romeo and Juliet because their countries are also enemies and there is no way they get to marry each other. But, for the ones who have forgotten the plot or haven't watched the drama yet, let's give a quick recap!
The South Korean lady named Yoon Se-Ri is an heir to an established company and works as its CEO. She is always looking for thrill and adventure in her boring and exhausting office life. One day, Yoon goes paragliding and just then a storm hits her which blows her into a military area of North Korea. There, she is found by Ri Jeong-Hyeok who works as a captain North Korean Special Forces Unit Captain. Ri trusts that Yoon is innocent and got there by accident but he can't explain this to others because they'll only do one thing- kill Yoon. Hence, this captain needs to save the heroine and in between all the chaos, they fall in love with each other. Unfortunately, they can't be together because of the boundaries set by the states. Do you know if they get to have a "happily ever after" ending or not? Watch Crash Landing On You if you want to find out!
4 MOST ROMANTIC CHARACTERS IN CRASH LANDING ON YOU
Get to know the best four characters in Crash Landing On You because, without them, things would never have been possible.
Ri Jeong-hyeok
Being the main hero in the show, every girl has a crush on Ri. We all can see that Ri is not as he seems and has something in him that he's hiding from everyone. Though he belongs to a wealthy and influential political family but still has been forced to work in the military. Ri has risen to be hardcore and intelligent captain. But, we can also see that he is caring and compassionate and after Ri falls in love, he completely changes and even opts for the profession of being a pianist again. You also are forced to make choices against your will but you never complain. Things might not be in your favor but you are still trying your best to adjust.
Seo Dan
Seo Dan's life might seem a little tragic to you but she has chosen it with all her might. She is a daughter of an elite class family and even went to Russia for her studies. Being in North Korea, she was chosen by Ri Jeong-hyeok's family. Though both didn't want to get married but had to betroth each other. After some time, Seo Dan actually falls in love with him but when finds out she can't make a place in Ri's life, she backs off. You also do what you have in mind regardless of what society and people think.
Yoon Se-ri
Yoon Se-ri is a fun and interesting character that keeps on evolving with time. She has seen a lot since her childhood because being without a mother, and getting raised by a stepmother in a family of royals can be sickening. Yoon always had to stand strong because she never had anyone for her support. Being the heiress to the crown and inheritance that can last forever, Yoon still runs a successful and one of the best beauty and cosmetic company. She is a little fussy about things but has zero ego and enjoys being in the military camp. You are also independent and hate when anybody tries to dictate to you. You are kind and easily trust people even though they might shatter it.
Gu Seung-jun
You neither hate nor love Gu! We all know that he embezzled the money of Yoon's brother because her father did the same with Gu's father which resulted in bankruptcy. So, he wanted revenge, but things didn't turn out as planned and Gu had to flee to North Korea in order to get rid of the police and investigators. But the world is a small place and he finds Yoon there! Other than all this, Gu even has a love relationship with Seo Dan which attracted many viewers. You also don't get afraid of picking the wrong way because it helps you in reaching your goals. But, the worst thing about you is that you fear to face problems, and ignoring or hiding from them is much easier for you. If you turn out to be Gu after finding out which Crash Landing On You character are you most like? Would you be happy?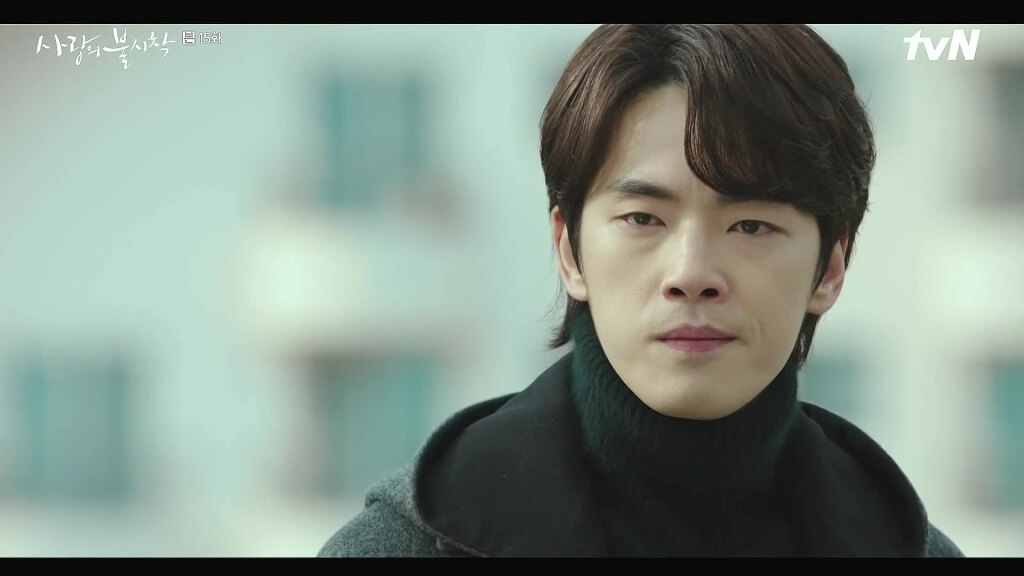 Check out which A Couple of Cuckoos character are you with the A Couple of Cuckoos Character Quiz.
CAN I FIND A DATE IN CRASH LANDING ON YOU?
Love is in the air and when one is watching a drama like this then wondering which Crash Landing On You character would date you is quite a sane thought! Don't worry, the Crash Landing On You Test can help you in finding your partner in this Korean drama.
WHICH CRASH LANDING ON YOU CHARACTER DO YOU KIN?
There's nothing more important than finding people who'd help you out in a new country. So, Crash Landing On You Kin Quiz is significant in order to survive where no one can be trusted.
READY FOR THE CRASH LANDING ON YOU TRIVIA!
The Crash Landing On You Personality Quiz is all prepared to confirm what Crash Landing On You character are you? with 100% honesty. Let's see what is written in your fate and where do you crash land- in South Korea or in North Korea!