Which Chinese Drama Should I Watch Next Quiz
Ni Hau! Seems like you are taking interest in Chinese dramas as well. We know they are pretty good and so you want to watch another one. Okay then let the Chinese Drama Detector Quiz do the job to find which Chinese drama should you watch next? Ready!!!
WHAT'S THE QUIZ GOING TO DO?
After months of work on the " Which Chinese Drama Should I Watch Next Test" we came up with the best solution. All you have to do is take this quiz and as in the result, you would find the name of the C-drama that would be according to your preference and personality. So, instead of surfing the internet and visiting hundreds of websites to find the best one just hop into the quiz and save that time to watch the Chinese drama.
WHY ARE CHINESE DRAMAS FAMOUS?
Chinese dramas are exploding with their popularity but what are the reasons due to which the world is in love with exploring the C-dramas? Let's see why we all are so obsessed with Chinese dramas. The cultural, historical, and contemporary elements stirred in the stories allow all to have a closer look into the roots of real China. Plus, the extraordinary settings, for instance, the castles, army, and the realistic features of monarchy are really breathtaking. Most of all, women aren't presented as weak nor are they only an item of beauty. Females seem to play an important role whether it is in the genre of contemporary romance or history.
We know, that a few watchers feel irritated because of the fact that the Chinese dramas are very long. They are at least sixteen episodes long and can be up to forty episodes long. Comparatively, Korean dramas are short and hardly more than twenty episodes long which is less time-consuming but C-dramas are spectacular and unique as well. However, we all should compare one with another because everything has its own place in the world whether those are English series, Chinese dramas, or Korean dramas.
BEST CHINESE DRAMAS RANKED
Since you are off to check which Chinese drama should I watch next, we thought why not help a little more by listing the most watched C-dramas in 2022.
Dine With Love
The main character in the story of Dine With Love is Yu Hao who is a grumpy rich man. It is arduous to make him follow any advice because he thinks all other humans are foolish. You can think of his stubbornness by his living style. Can you think of someone who doesn't have a kitchen though his person is linked to the food industry? Yu Hao doesn't have a kitchen because he thinks it is foolish to have one because everything is available in ready-to-eat.
A single cooking show alters Yu Hao's mind as Su Ke Lan urges him to cook there himself. This is harder for him than losing everything in his life but if Yu Hao doesn't budge then his career would go back to zero.
Word of Honor
Word of Honor is an action packed series available on Netflix. The story covers the heroism of Zhou Zishu and Wen Ke Xing. In the darker ages, people used to be in multiple organizations in order to protect their family, lineage, and surroundings. In that, Zhou Zishu leads Window Of Heaven (an assassin organization) which is always in work to protect the royal interests. However, there is too much bloodshed and conspiracies that Zhou plans to retire and leave in peace for the rest of his life. But, do you think this can happen?
Zhou knows he has many enemies and so disguises himself in order to get off the radar. He hysterically disguises* himself as a drunken beggar and no one even realizes but he finds out that Ke Xing apparently seems like a respectable swordsman in Window of Heaven but he isn't and has a greater goal of revenge in his heart. If he succeeds then everything would turn into ashes!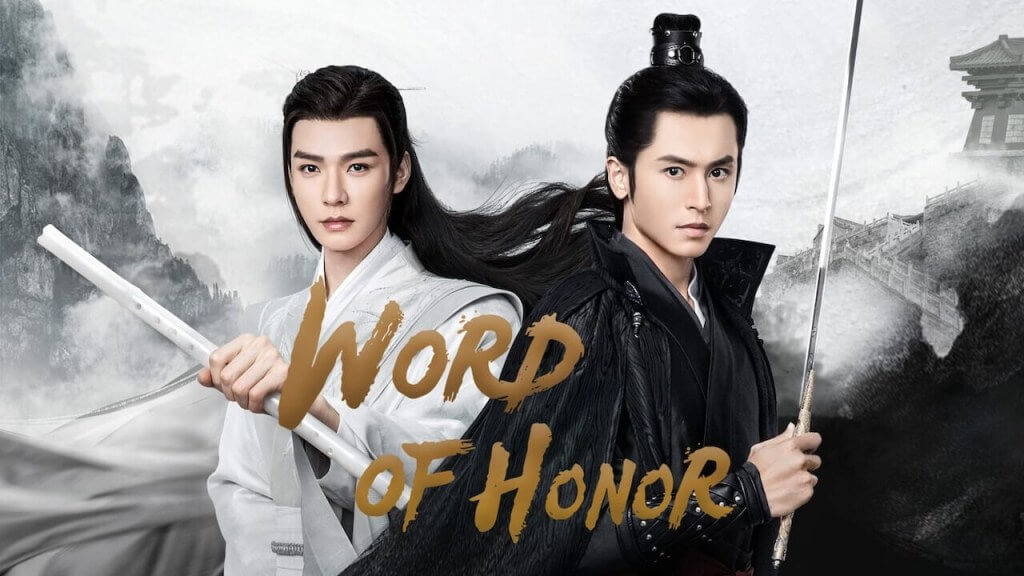 Oh My Lord!
Oh My Lord! is a C drama set in the Fuxian City. In this area, over every other thing, beauty is given the most importance. Anyone who doesn't have good looks is left out by everyone and so, people are always conscious of it. In the city, the most eligible bachelor is Lord QianSui. Every girl wishes to be his partner but Lord QianSui is extremely rude and hardly ever talks to anyone. It seems like he has his own boring life in which QianSui focuses on his life.
He never knew that there would be a girl who would change his chaotic life. Chen Youyou entered QianSui's heart and every dark corner of his heart lit up. You would love this rom-com drama and we are sure about this!
You Are My Glory
Another sweet and romantic drama but we know you will love it with all your heart. It all begins with a superstar celebrity Qiao Jing Jing who is popular for her work and beauty. She signs to become an ambassador of a new game but when she plays, the world laughs at her gaming skills, and her fame declines. In order to revive, Qiao plans to learn gaming from one of her high school classmates named Yu Tu who is now an aerospace engineer.
Yu Tu gets ready to help Qiao although he doesn't know who is on the other side of the screen. Qiao didn't tell her because she once proposed to him in High school and he rejected her. The lessons Yu gives are virtual but soon he realizes and situations become more confusing!
If you take interest in Korean dramas as well then do check which K drama should you watch next with the viral K-Drama Quiz.
WHICH C-DRAMA SHOULD I WATCH NEXT?
We know you can't wait anymore, but who is asking you to sit? Just click on START and begin your journey to the "Which Chinese Drama Should I Watch Next Quiz" and at the end of it, you'd have the name for which you are dying!